Livne Plumbing | Avilable 24/7 | Paramount | Emergency Plumbing Service
The company that provides you with emergency plumbing Services 24/7.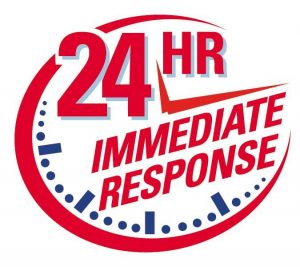 Plumbing issues can be so scary when they occur. It's like your whole day gets wasted because of that one pipeline that has stopped working. In case, there is any clog, any other problem, it is impossible for you to fix it yourself. This is when Livne Paramount cones into the picture. This particular company specializes in emergency plumbing Services. Be it any time of the day, they are just a call away. Let us take a look at the kinds of services they offer.
Pipeline problems:Pipelines can get damaged due to a lot of reasons. This can be in case they are old and damaged. Pipelines can develop sediment layers inside the system. This calls for a clean-up or re-piping of the whole sewage system. Pipelines can also stop working in case there is a clog because of improper use of the sinks. It can happen if you flush down things you are not supposed to. This includes sanitary napkins, plastic packets, wipes or oil down the sink. All of these problems can be solved on through professional services.
Your heater might just stop working when you need it the most. People who stay at cold places can't do without water heaters. Be it an electric water heater or a gas water heater, you would need plumbing Services as well.
There might be problems with your sump pumps: People who stay in areas with basement flood problems would relate to this. If your basement floods occasionally, you need a sump pump to your rescue. At such a time, if it stops working, your basement is in danger and in case it happens at night, it gets more difficult. However, you don't need to worry as this company has a 24/7 service facility.
There can be other problems with showers, sinks or water tanks. All such cases require plumbers to fix them instantly.
Livne Paramount is one such company that is always there at your doorstep in case you want any kind of plumbing service, be it at any time of the day.
You might wonder how expensive this could get? You don't need to worry as this company provides services that are completely pocket friendly. You can easily hire them for plumbing Services. Our company has plumbers who have years of experience and know exactly what has gone wrong with your sewage system. We provide specific services according to your needs. Hence, you can contact us at (323)997-8808 whenever you need any help. You don't need to hesitate if it's late, it's mid-night or early in the morning. We are always available.